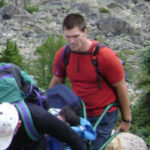 Troy, founder of CRIS continues as our steadfast, level-headed leader and visionary. By observing what he does with his time you'll soon see that Troy's mountain man exterior is just camouflage for the big softy inside. His humanitarian nature shines through in his career as a Firefighter as well as in his voluntary job at CRIS. Once you experience a 'Troy Hike' that pushes your every limit, you may think that he is some sort of sadist… but when you conquer the mountain and witness the view from the summit, you will understand his motives and appreciate the grunt work that it takes to get there.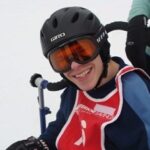 Clayton first came to us many years ago as a participant. Since then he has grown into a kind compassionate, well-spoken board member, advocate and young man. We are thankful to have him working with us and grateful that he is always willing and ready for ANY Adaptive Adventure. A true pioneer.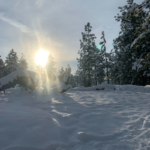 Auto Sales Associate. Past program coordinator, summer student, and trip leader. CRIS was his launch into the wilderness. Eric's most memorable experience was sleeping on his water bladder in a mountain tent on his first CRIS mountain expedition.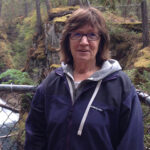 Involved since CRIS' first steps as well as teaching them to the Founder/President, Lynda has been (and is) a quiet and vital member of CRIS. We are lucky enough to have this lovely woman to make sure all things treasury related are dealt with in a timely and accurate fashion. On top of all of that she also assists on the adaptive winter activities.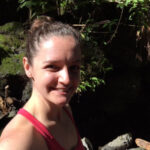 Occupational Therapist, past Executive Director for CRIS, past summer student and trip leader. Enjoys the outdoors and the impact on community programs. One of her favourite events SMA Camp.
Steve VanLoo
Justin Steward
Reid Lobson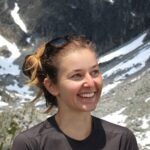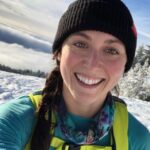 A recently retired Canadian National team athlete in the sport of field hockey, Danielle has found the perfect fit at CRIS bringing together her passion of sport and outdoor recreation with a strong desire to share and promote the physical, mental, and social benefits of physical activity. As a kinesiology graduate, athlete, and coach she brings a knowledge of physical literacy and fundamental movement skills to CRIS and has helped develop our programming to include these concepts which are integral skills to enable people to be active for life. She is helping further develop CRIS' presence throughout the Okanagan to better serve the entire valley community. She is an avid hiker, runner, skier, and climber herself, so she thoroughly enjoys the perk that some work days at CRIS involving being out in the mountains with clients and volunteers.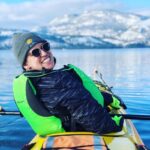 Manager of Development and Growth
Originally from Northern BC, Briann came to the Okanagan and CRIS with a wild spirit, wanderlust, and a love for adventure and traveling (and the occasional shenanigan). She began as a client, but was quickly recruited as CRIS' Community Liaison in December 2020. She brings an education from the UK in the non-profit sector, a history of advocacy, as well as her lived experience as a person with a disability, and a daughter of a person with a disability. Briann is always down for trying something new and is a master at adapting anything. She loves both the water and the snow and always keeps her humour even when things go sideways. Don't tell her she can't do something, because she will do it.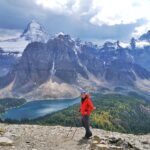 Manager of Program Delivery for Adaptive Adventures
An avid outdoor enthusiast, Tine grew up in Germany before completing a Bachelor's degree in Chemistry in Germany and a Master's in Environmental Sciences in France. Tine fell in love with the Okanagan after working on a farm between degrees, encouraging her to return after graduating. In 2020, Tine started volunteering with Elevation Outdoors and found a true passion for working with others. In 2021/2022, she received an online certification from the University of Toronto in Project Management. We are grateful to have Tine as the mastermind for organizing and coordinating CRIS Trips. When she isn't working or making tasty baked goods for the office, she spends her time climbing, hiking, kayaking, camping, and working on DIY projects!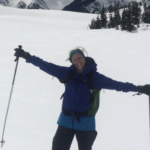 Manager of Program Delivery for Accessible Wilderness Expeditions
A Recreation Therapist and outdoor enthusiast, Laura has called BC home for ten years. Growing up in small town Ontario is where Laura's passion for nature, wildlife and sustainability began. Her work in health care, as well as BC/Y Easter Seals, has inspired her holistic, person-centred approach to helping others. Laura finds happiness in supporting people with barriers and making imagination become reality! As Manager of the AWE program, Laura believes in the importance of being connected with nature, and that everyone should be given the opportunity to experience the role that nature plays in fostering that connection with one's self, others and the environment. When not planning the next AWEsome adventure, you can find her outside mountain biking, skiing, gardening or hiking with her dog.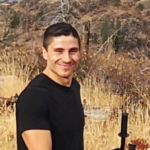 Fundraising and Event Coordinator
Growing up in the Okanagan Stuart has always had a love of the outdoors. Whether it's hiking, snowboarding or kayaking he takes every opportunity he can to enjoy nature. His previous work with non profit organizations took him around BC and across the United States before finally settling in Kelowna with CRIS. As a fitness trainer Stuart enjoys helping clients experience the joys of movement and the effect it has on mental well being.