South Okanagan TrailRider Training
South Okanagan Trailrider Training Day – June 3, 2023
Join us in Osoyoos on Saturday June 3rd for an educational, fun-filled day of learning how to use one of our favourite pieces of adaptive equipment, the trailrider. A lightweight, one-wheeled, environmentally friendly access vehicle that is maneuvered by a pilot and a porter (one who pulls and one who pushes). The TrailRider can take people with disabilities through virtually any terrain – from gentle walking paths to rugged mountain trails. The TrailRider is extremely comfortable and adaptable making it an excellent piece of equipment for almost any need.
AM Session: Trailrider training
10am-12pm
Osoyoos Town Hall Park (8707 Main Street Osoyoos)
PM session: CRIS Guided Hike1:00-3:00pmOsoyoos West Bench (3625 Fairwinds Dr, Osoyoos)
This event is sponsored by the Osoyoos Accessibility and Age Friendly Committee. CRIS Adaptive will be providing the training and guiding the afternoon hike. No cost to participants.
Online registration required. However, drop-ins are welcome as long as there is space to accommodate.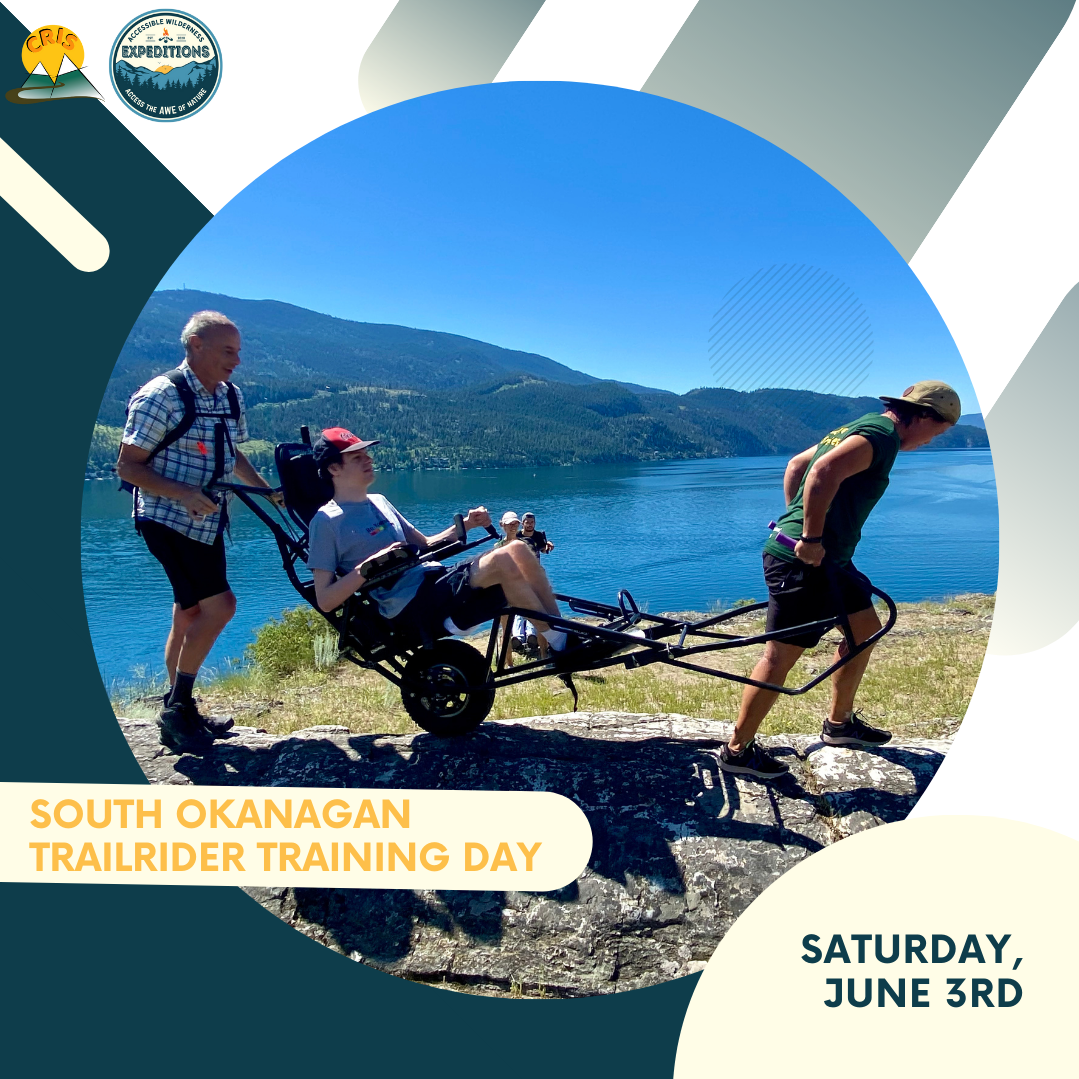 It's BACK! Come hike or run along one of our three courses on the beautiful Mt. Boucherie hillside in the 6th annual Boucherie Grind. From kids to elite athletes, the Boucherie Grind event has a course for everyone. It will test your endurance, strength and adventurous side while helping to create awareness and raise funds to support outdoor recreation opportunities for people in our community living with disabilities.
This trail race style fundraising event will be hosted in partnership with the West Kelowna Fire Rescue Paid On Call Firefighters Association and CRIS Adaptive.
Come join us June 25
8:30-2:30
2751 Cameron rd, West Kelowna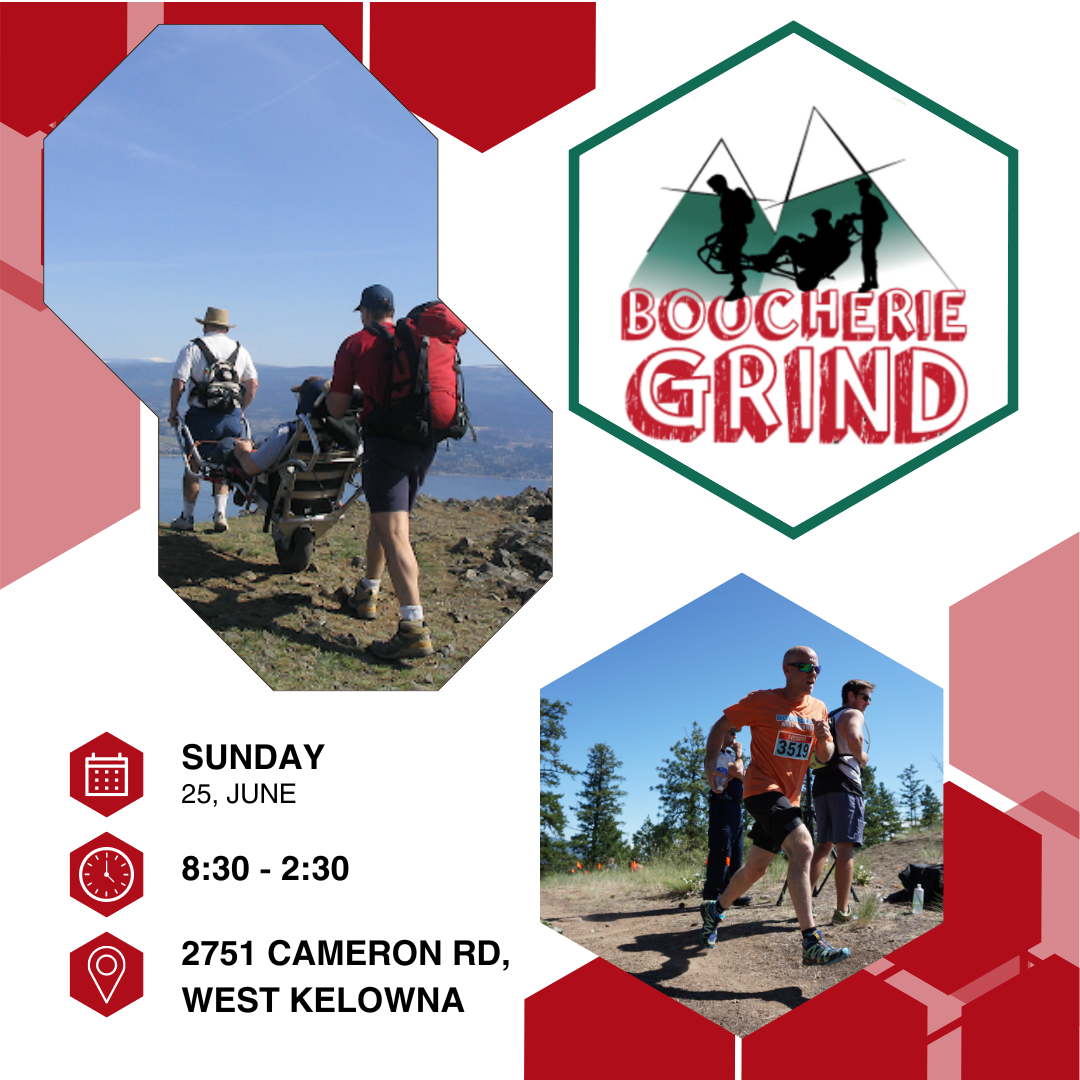 Accessible Wilderness Expeditions 2023
Are you looking for an AWEsome CRIS adventure this summer?
Check out these wilderness trips that we are offering! We want to provide an all-inclusive, accessible trip that you will never forget!
Contact us for more details! info@accesswilderness.ca or call Laura at the CRIS office: 250 979 3941