The TrailRider is a lightweight, one- wheeled, environmentally friendly access vehicle that is maneuvered by a pilot and a sherpa (one who pulls and one who pushes). The TrailRider can take people with disabilities through virtually any terrain – from gentle walking paths to rugged mountain trails. The TrailRider is extremely comfortable and adaptable making it an excellent piece of equipment for almost any need.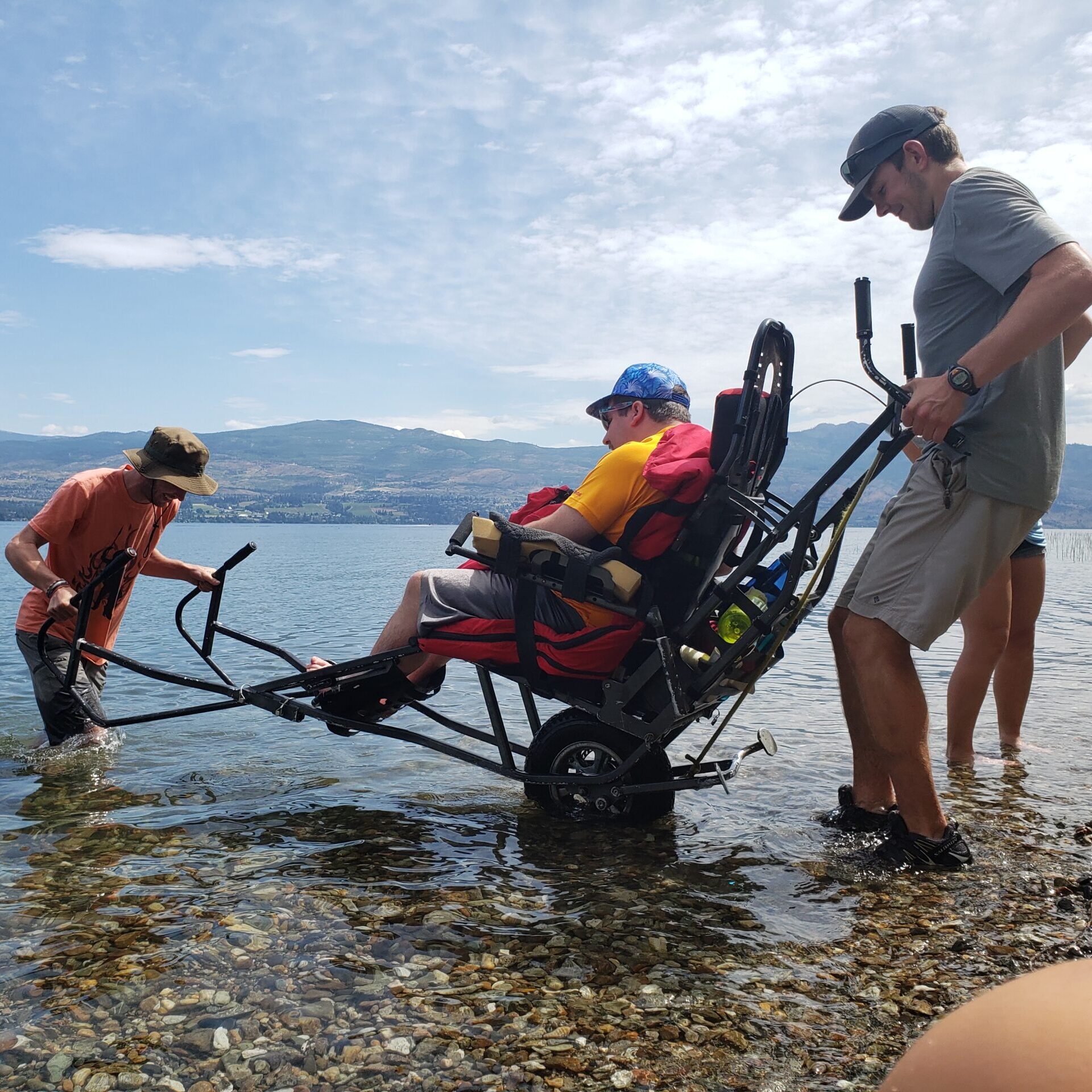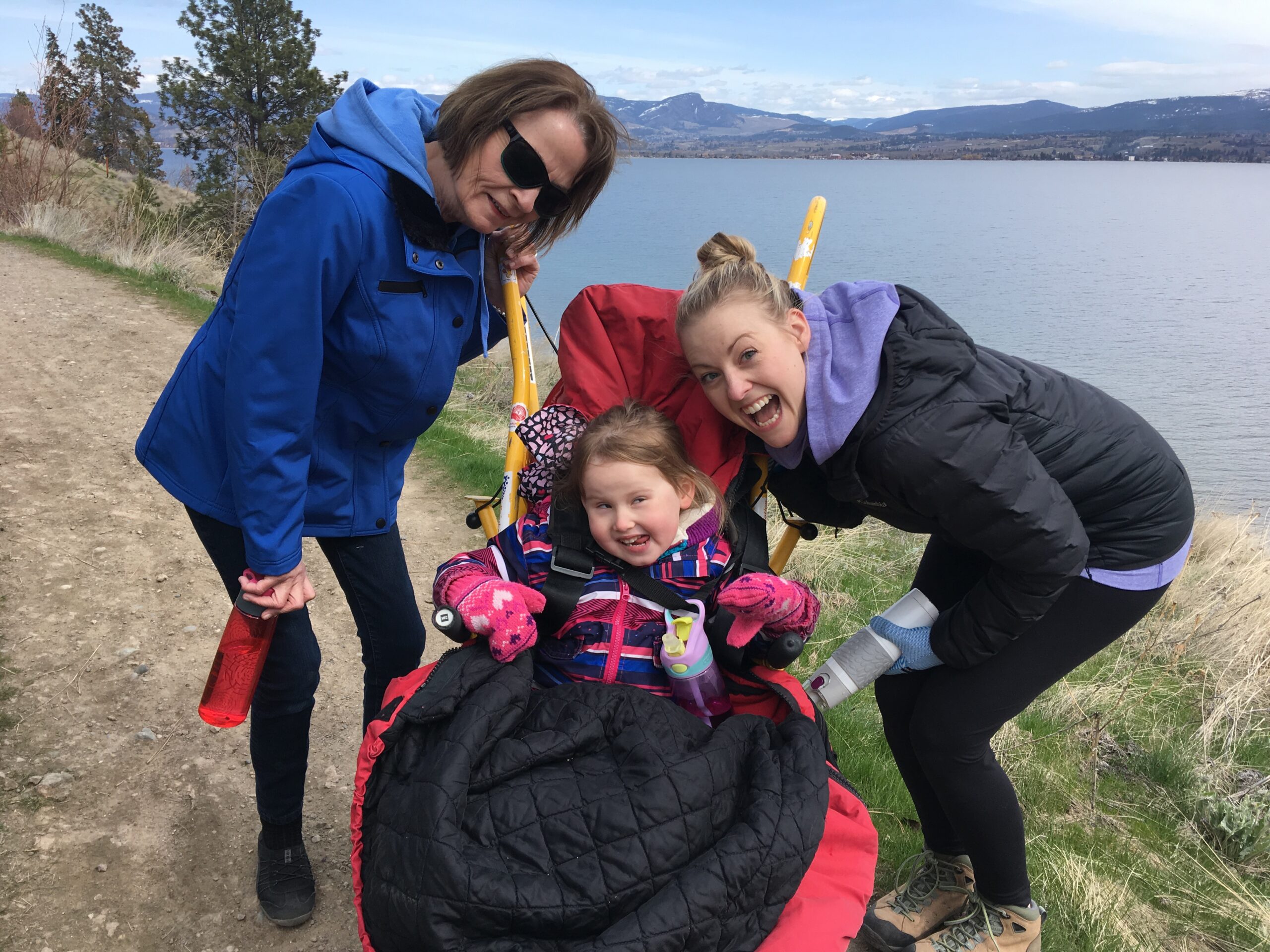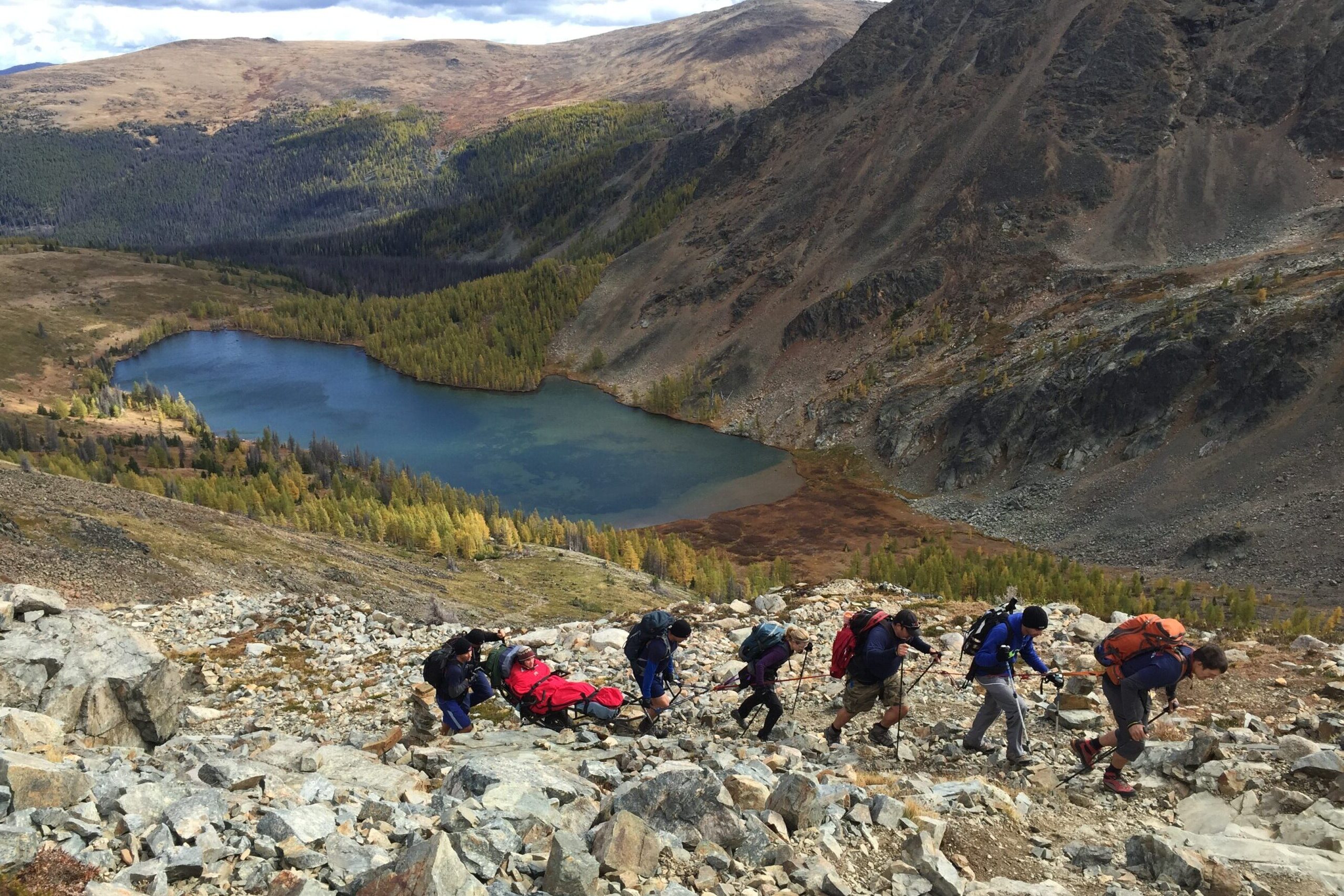 Features:
Single wheel centered below the seat provides mobility and support with low environmental impact and allows access to narrow mountain trails
Slow turning pneumatic tire absorbs the shock of moving over rocky terrain
Extendable legs for stationary support
Lightweight aluminum
Breaks down into lightweight components easily stored in trunk of car
Lounge position and long handlebars in front and in back distribute weight evenly
Brake system controlled from rear handles
Features two versions: one for adults and one for kids
Traverses trails, hills, rocks, and streams
Stability and comfort
Fully cushioned arm and headrests
Accessories
CRIS uses a variety of different accessories to ensure the comfort of each individual on each and every unique trip. Whether it is raining, snowing or a beautifully bright summer day, CRIS has the gear needed. An example, is our specially designed "Mummy bags" that are used to keep our participants warm, safe and dry in inclement weather.
Comfort and Support
CRIS makes use of numerous different resources in order to provide the utmost support and comfort for their participants. Whether it is significant lateral support or merely adding a piece of foam under your feet to prevent rubbing CRIS can make you comfortable.
Innovation
CRIS continually works at expanding their products and services! Keep checking back!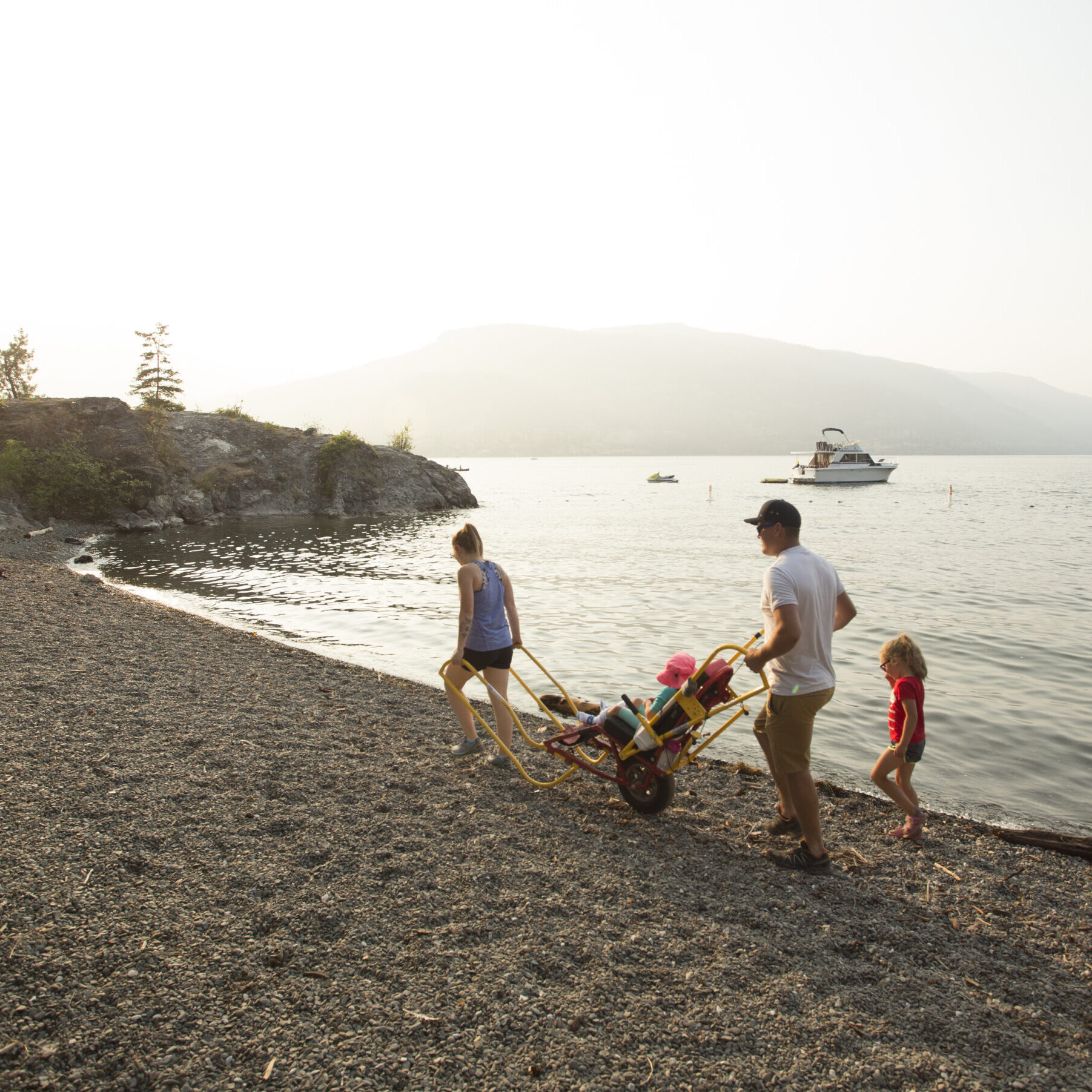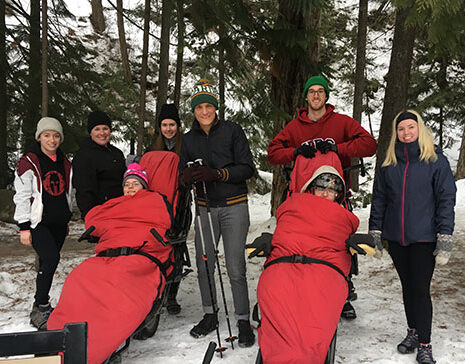 CRIS owns a vast number of unique, and adapted cycles that enable everyone to experience the joy and sensation of cycling.
Single and Tandem Recumbent
A single or tandem recumbent bike is a three wheeled- low to the ground cycle that allows for people with various disabilities to go cycling. These cycles are fantastic, providing safe, stable and completely adaptable settings that make them the perfect option for anyone.
On tandem recumbent cycles, independent chain systems allow for participants to contribute whenever they want to rather than having to pedal for the duration of the cycle. It also allows for a participant to keep their feet stationary while speeding along pathways. Adapted foot pegs, snowboard bindings and leg rests are also used for participants who are unable to pedal. They provide for an extremely secure and comfortable means of travel!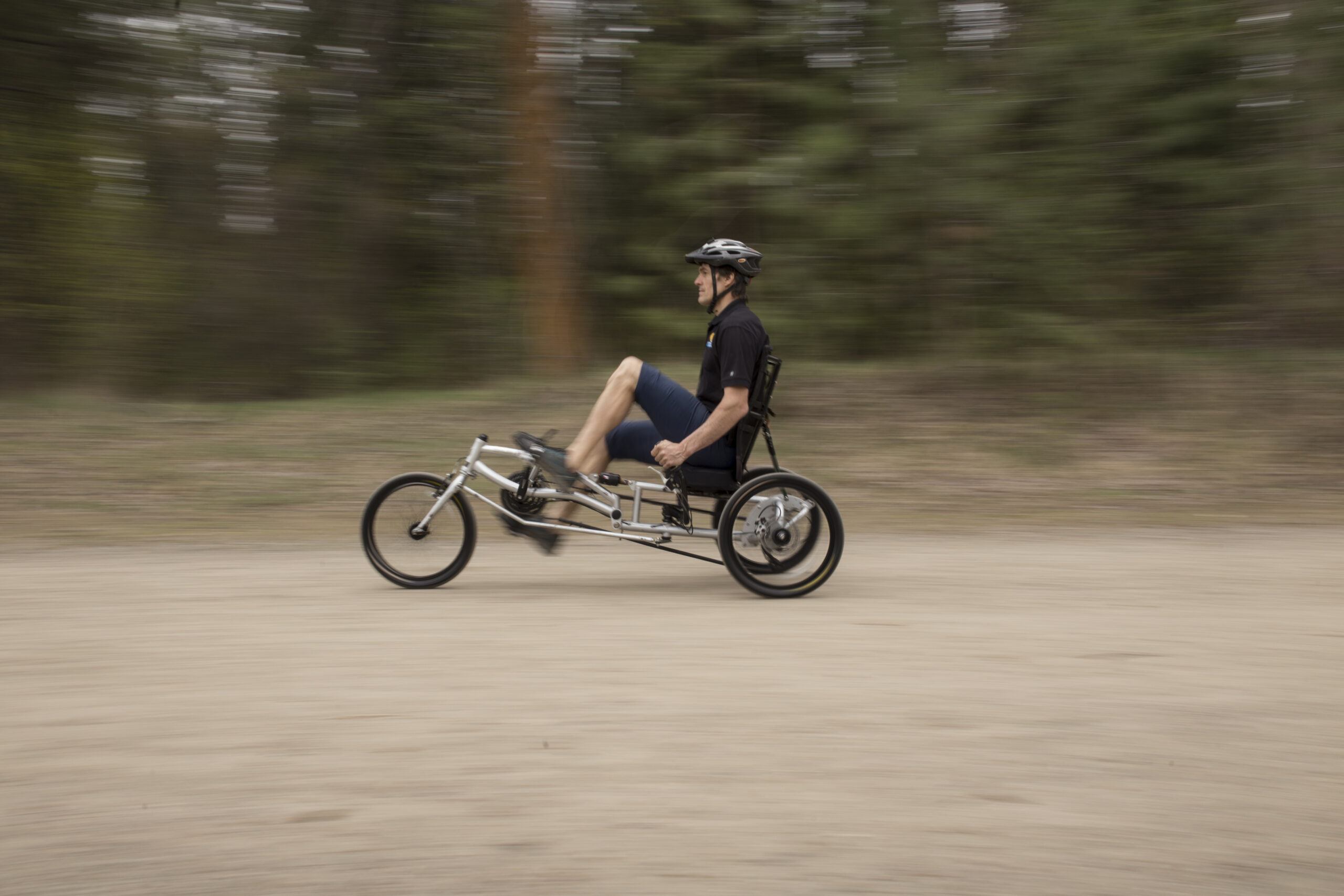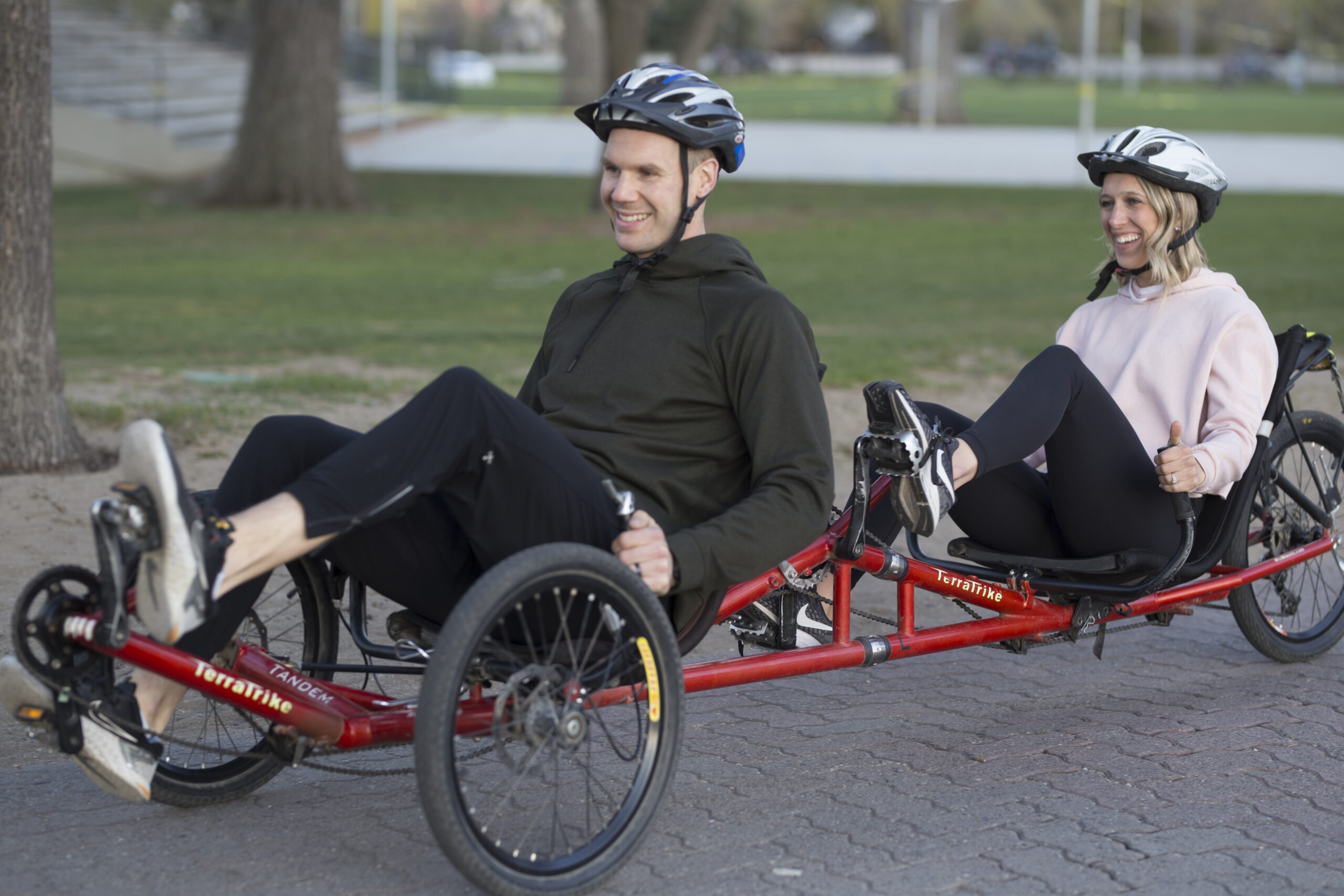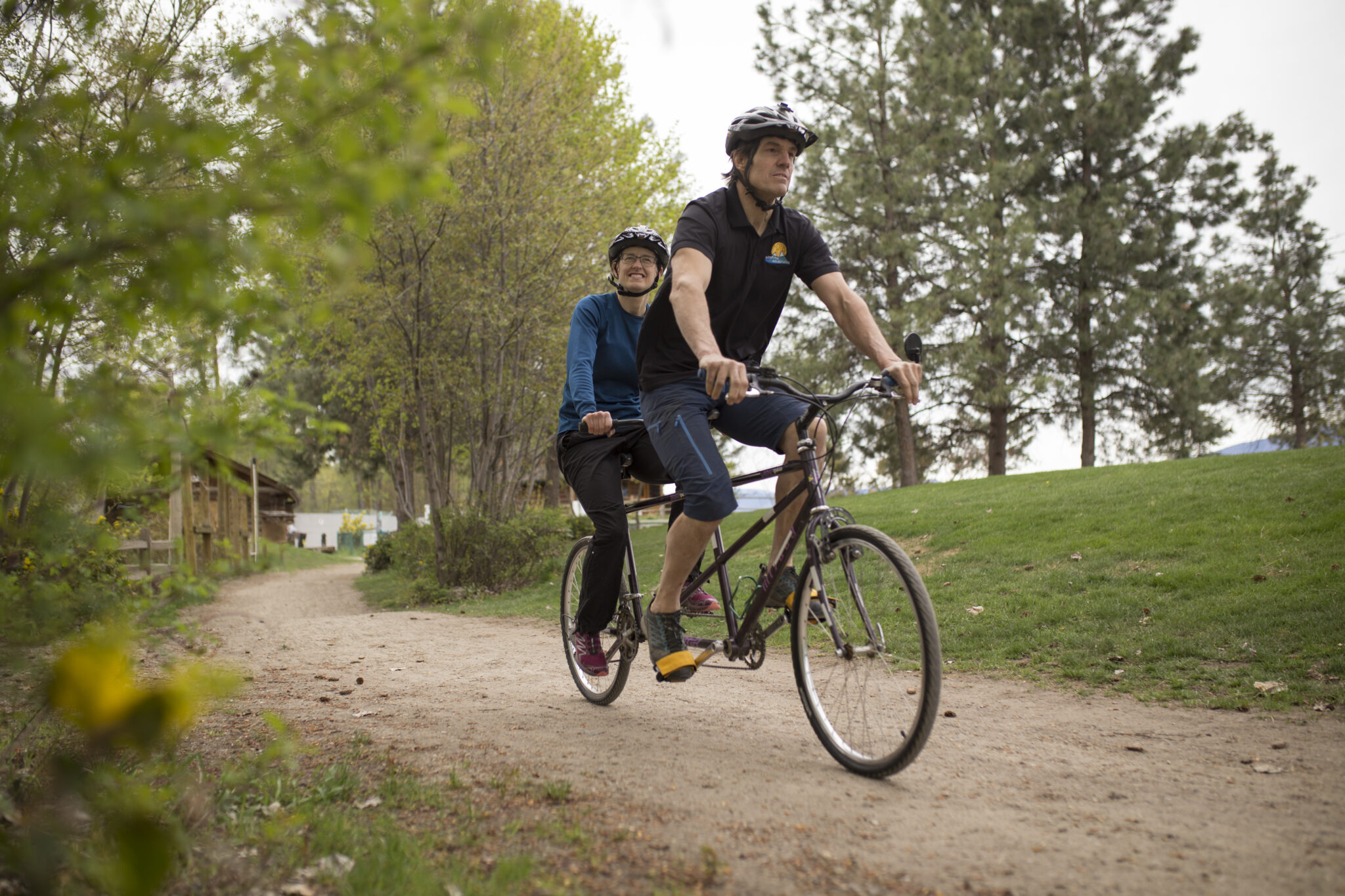 Tandem Upright
Together with BC Blind Sports, CRIS has an inventory of 10 upright tandem bikes that are perfectly suited for people of all ages and abilities. These bikes are ideal for people whom are visually impaired and need assistance in navigating paths, roads, etc.
Park Explorer
A combination of a wheelchair and a bicycle, the park explorer is a recumbent electric bike that is suited for trail and mountain adventures. With an optional push handle attachment, this bike is suited to those with a wide range of abilities. The Park Explorer is a great introduction to learning how to operate the Reach bike.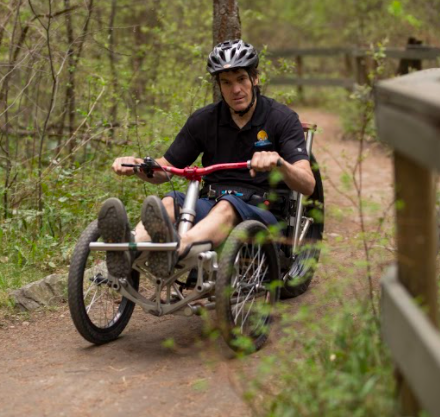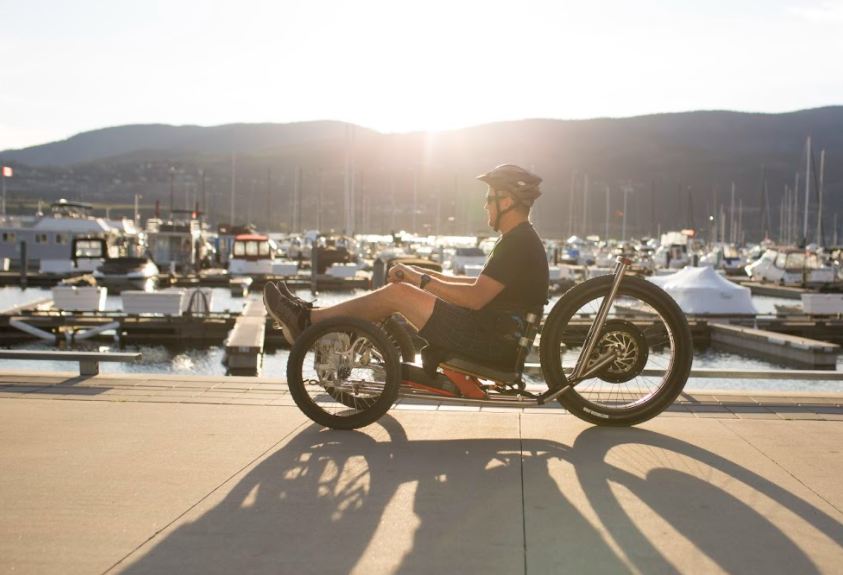 Bowhead Reach Adventure Cycle
Thanks to ENMAX, we have added a new bike to our fleet of mountain bikes. The reach bike is an electric bike that allows users to explore places they've never been or yearn to reach again. With leg straps for security and an adjustable seat and supports this bike offers the opportunity to tear down trails for experienced riders or adventure seekers who are not able to power a bike on their own.
Hand Cycles
CRIS has a few hand cycles including a road cycle and an electric-assist cycle.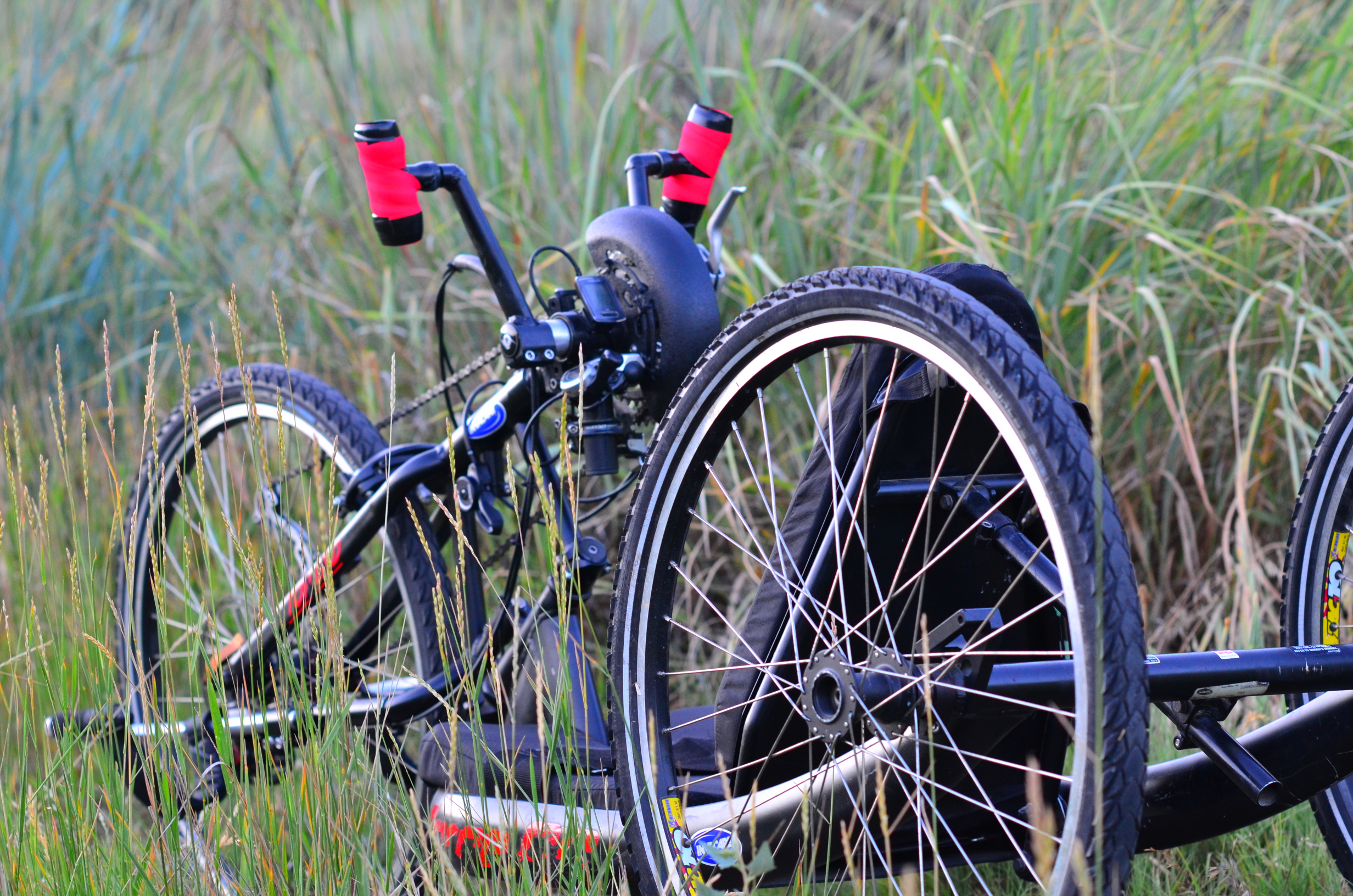 CRIS has an arsenal of kayaks in their inventory. Whether you need full assistance to limited assistance CRIS can offer a safe and comfortable experience to people with any variety of different challenges.
Tandem and single sea kayaks can be outfitted with state-of-the art pontoons (an outrigger system) that greatly increase the kayak's stability! Some of these kayaks have also been adapted and modified to have larger cockpits providing an easier and more comfortable means of transfer.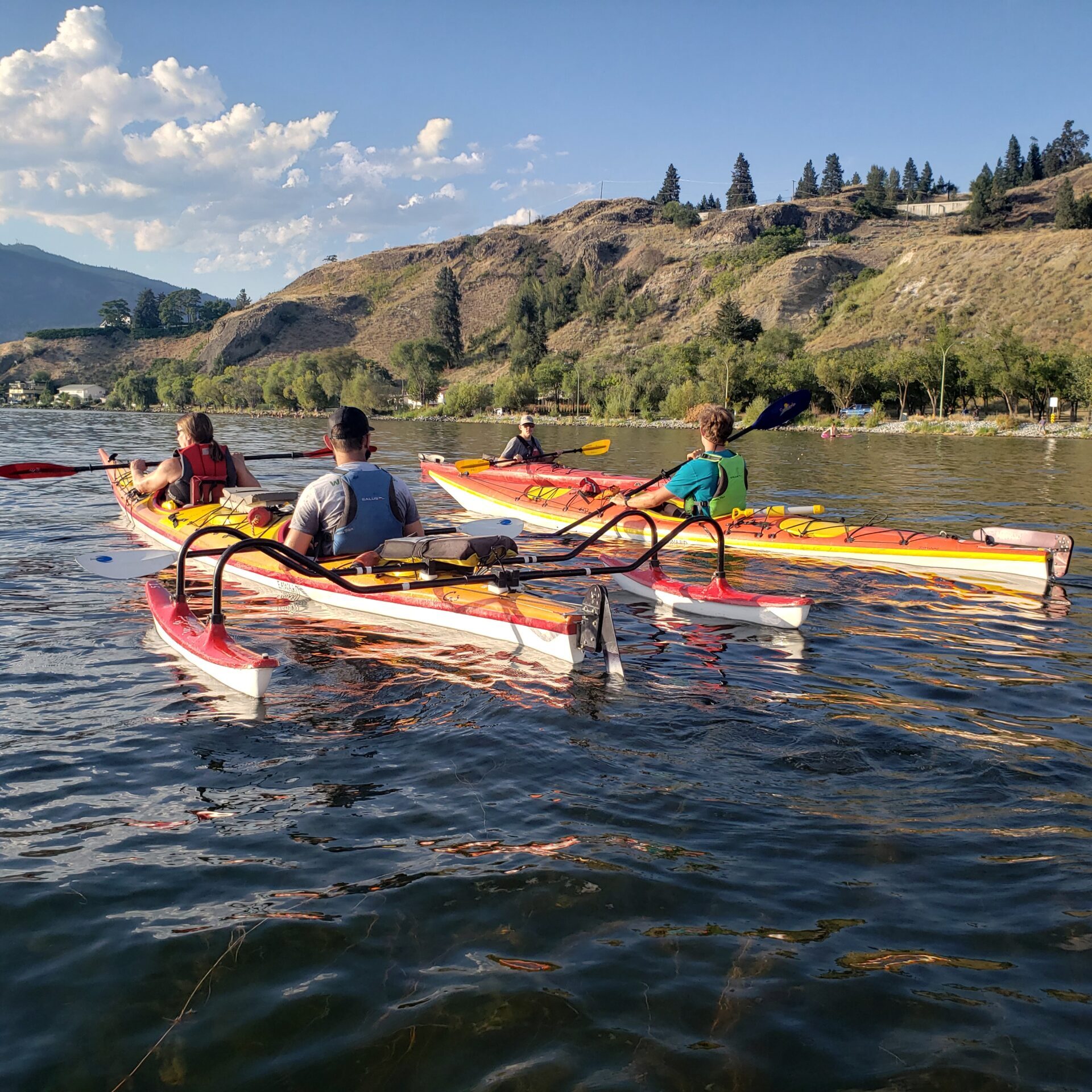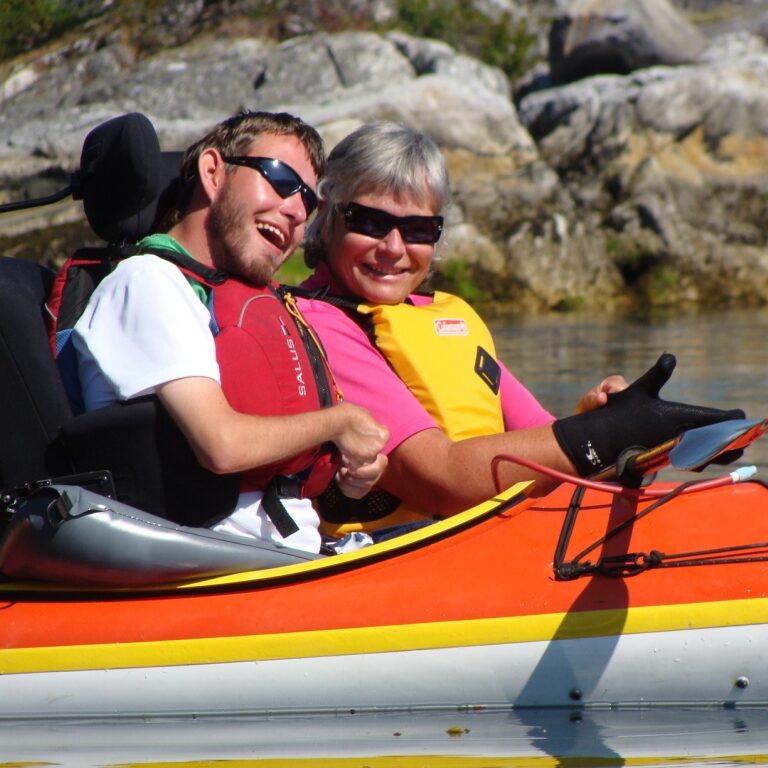 Seating/Support
Air bags and various pieces of foam are utilized to provide additional support and comfort for participants. Wheelchair inserts and adaptive seat backs are all part of the gear that CRIS uses to make trips comfortable.
Paddling
Paddling on a CRIS trip is completely by choice, whether you are able to paddle for the duration of the trip or not at all, we still welcome you to come out and participate! CRIS has a variety of equipment that aids those people who are willing to paddle, but are restricted in their ability to do so.
The "One-Arm-Rigger" can be mounted to the cockpit of a participant's kayak and functions as an assisted device. Whether you are a novice paddler or someone who needs assistance with paddling the "One-Arm-Rigger" works extremely effectively!
For participants who don't have the hand strength to grip a paddle, specially designed gripping gloves allow the paddle to be velcroed and the hand securely wrapped around the paddle to prevent sliding and loss of grip. We have several models to accommodate a variety of needs!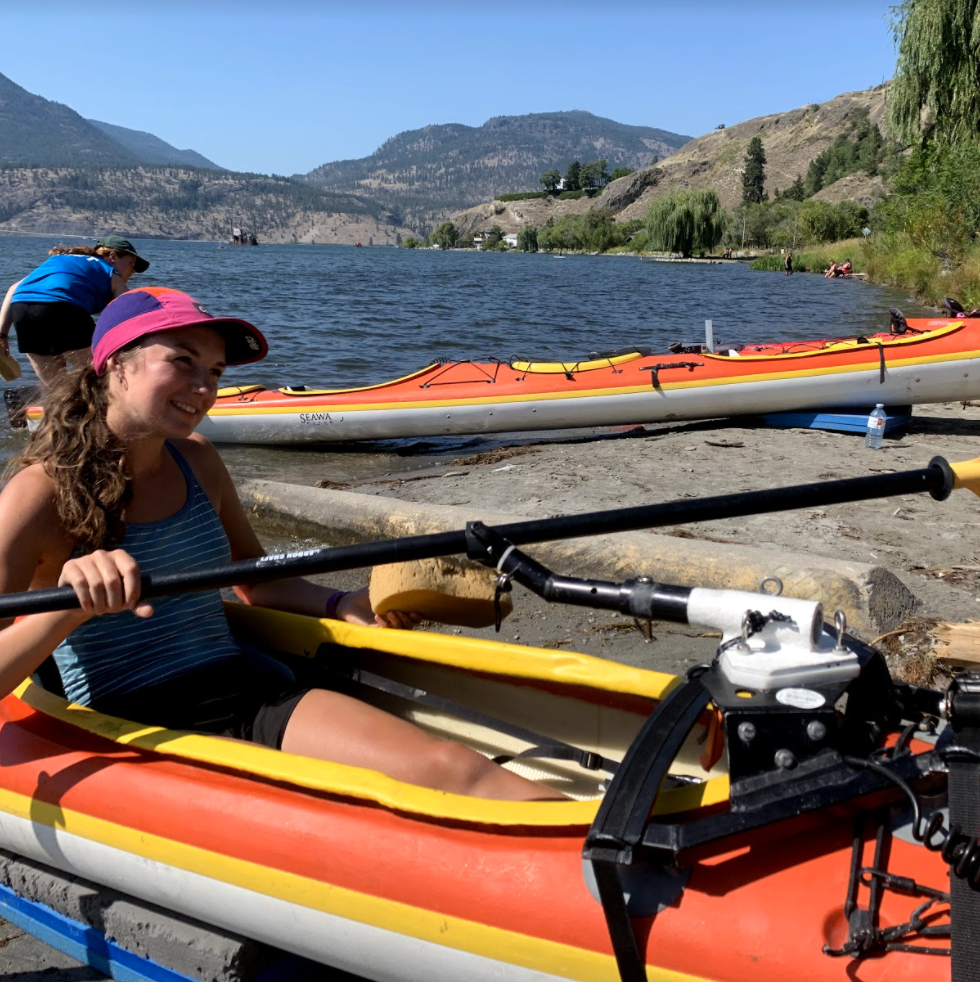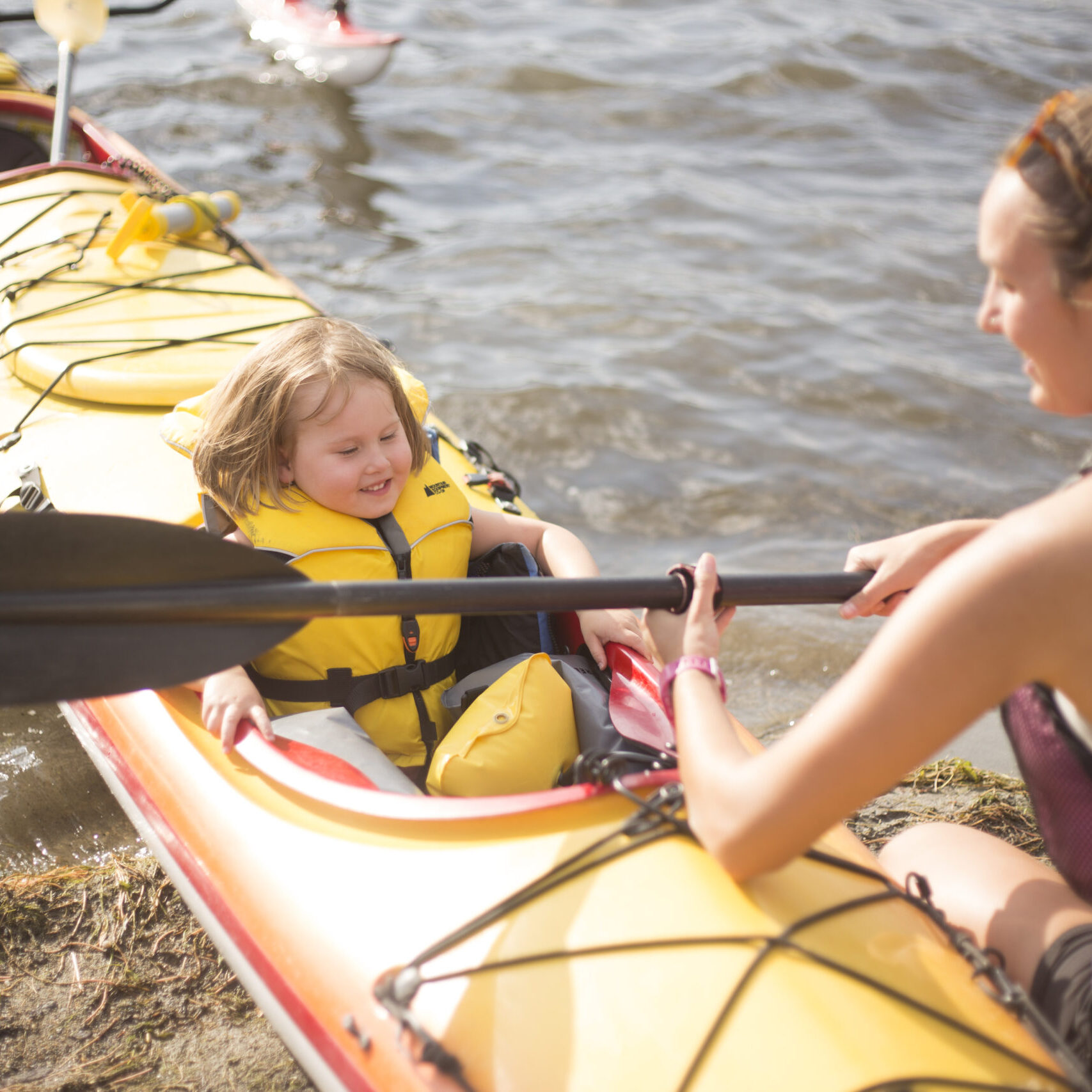 Paddle boards have recently been added to our inventory of watersport equipment. Wide, stable, and with seats available, these boards provide another fun way to get out on the lake in the summer.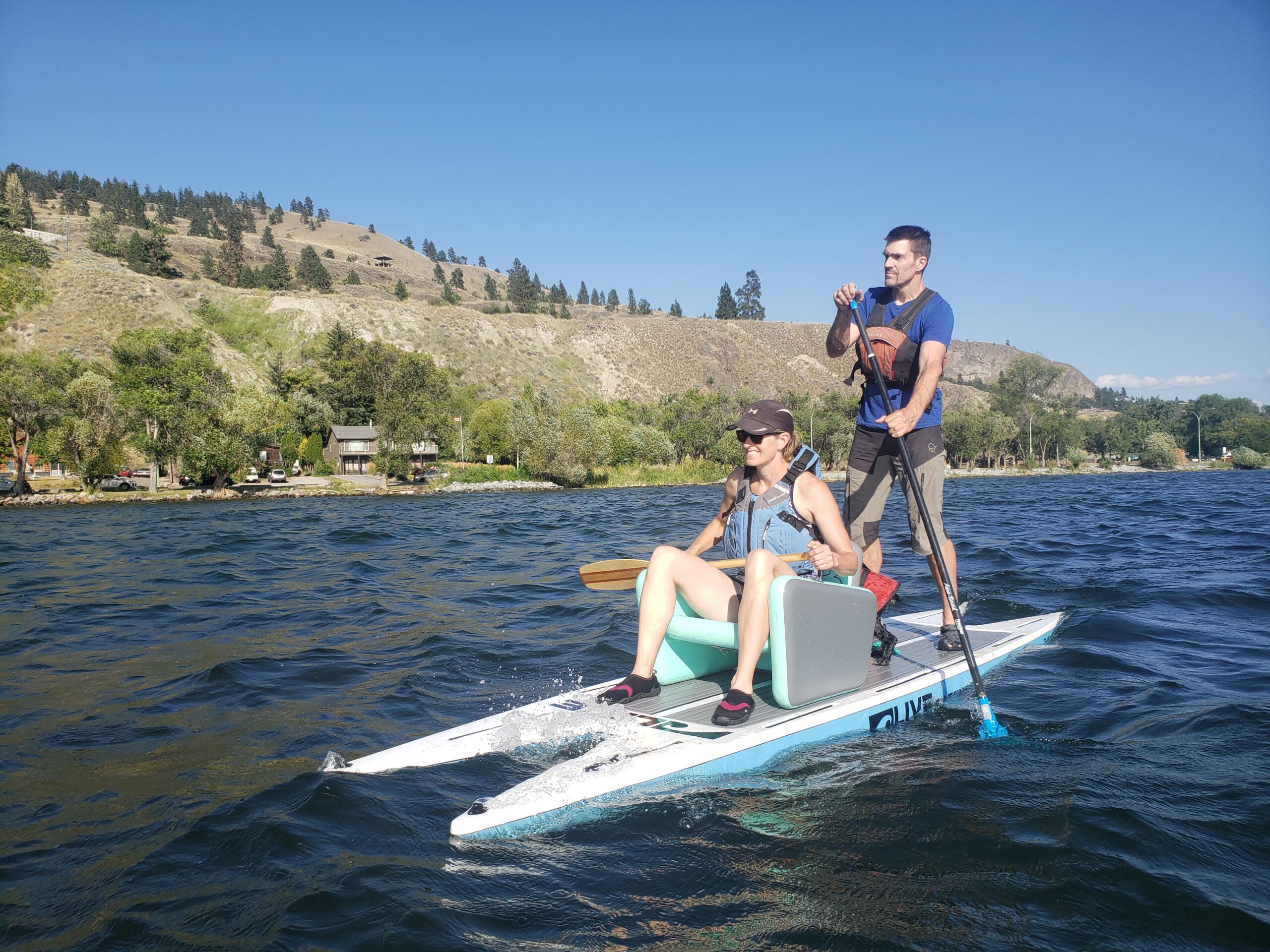 CRIS maintains several beneficial relationship with Nordic clubs throughout the region. Through these relationships CRIS has access to a wide array of skis ensuring that each participant and volunteer utilizes suitable and correctly sized equipment.
Nordic Sit Skis
Our Adaptive Cross Country program uses a variety of sit skies to assist participants enabling them to enjoy the beauty of nature throughout the winter. Our sit skis range in the amount of support they provide and even include a "Knee-Ski" where participants kneel to sit on a bike seat and use ski poles to propel themselves forwards.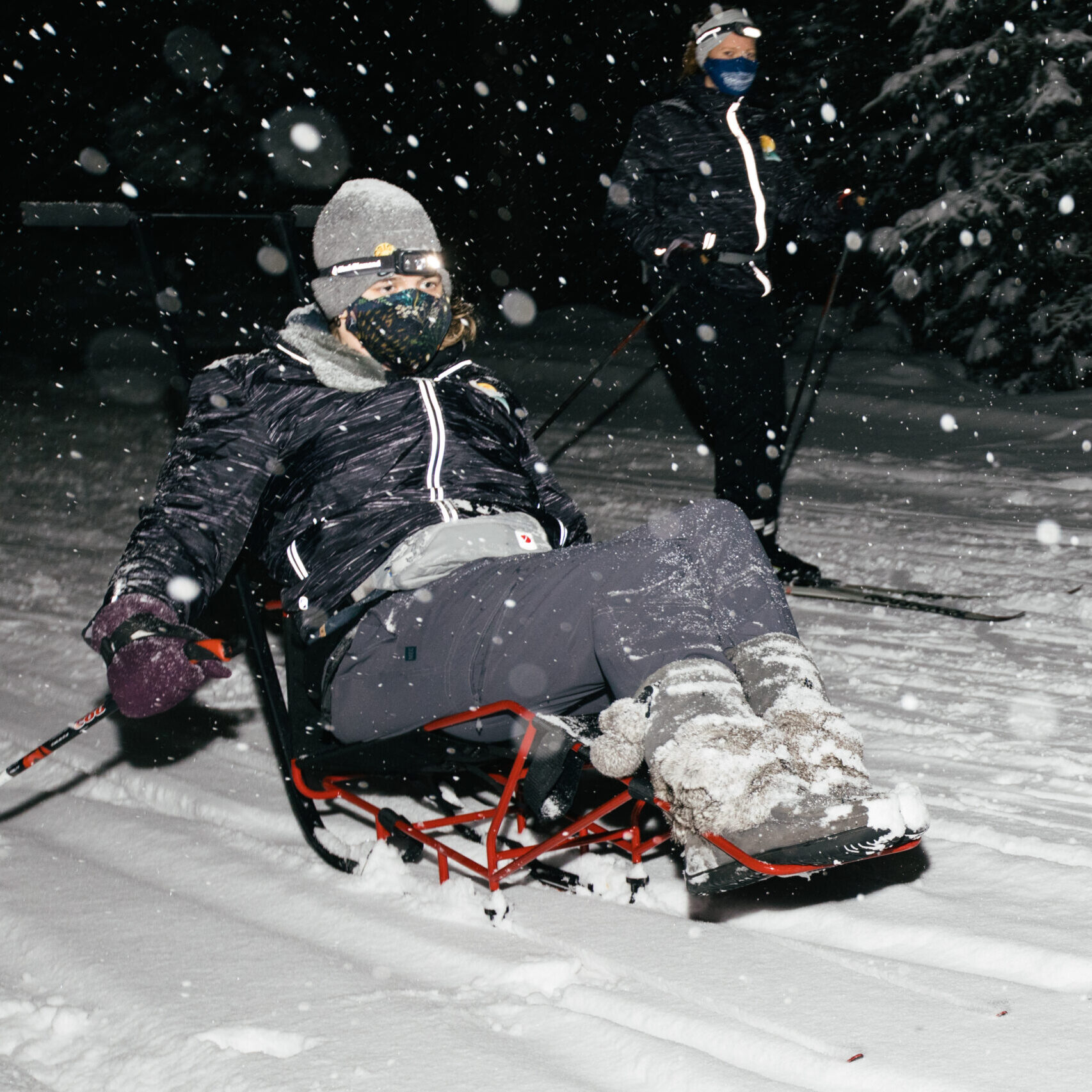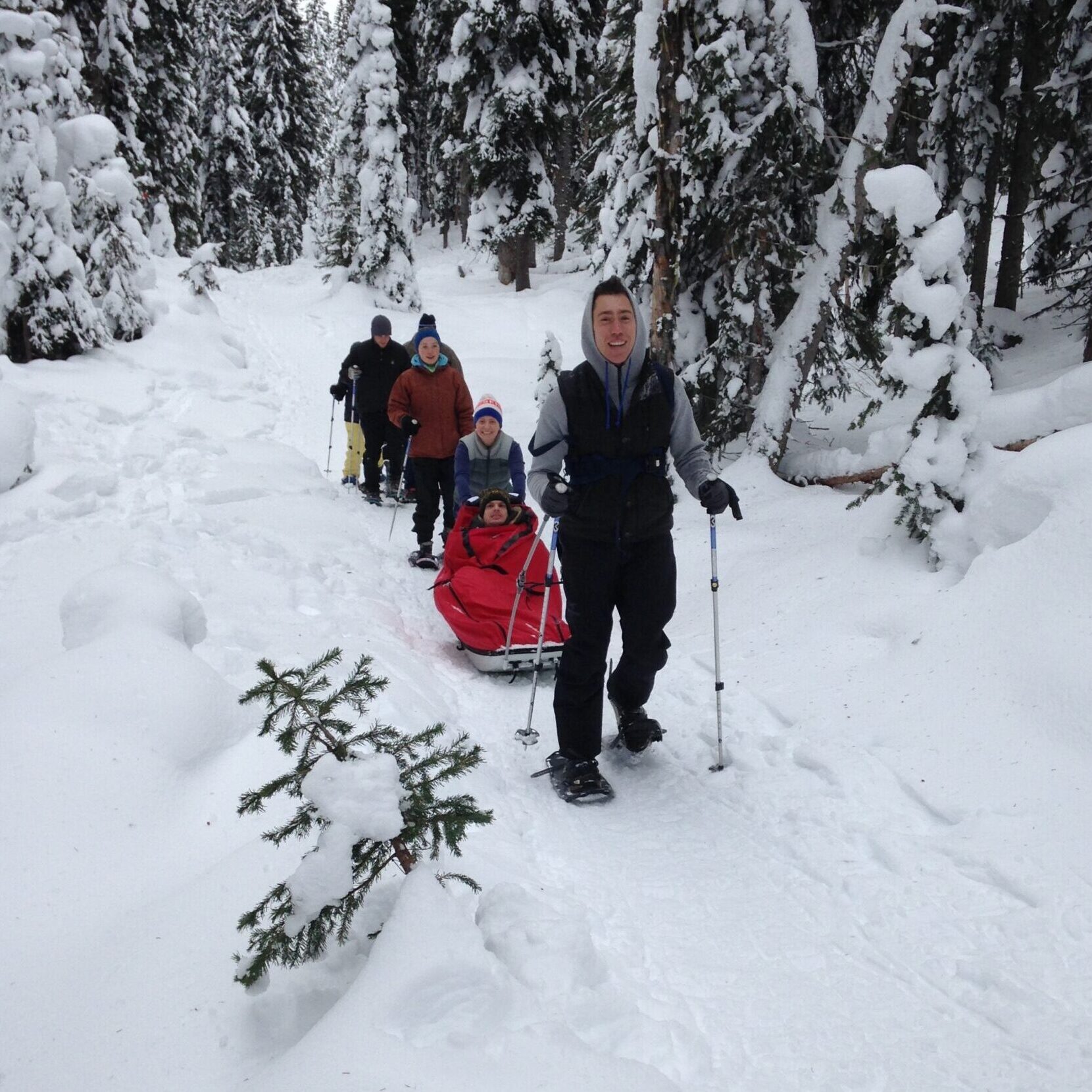 Sleighs
For participants needing assistance with mobility CRIS has a variety of sizes of snow sleds called "Pulks." These sleds allow participants to sit comfortably and stay warm while they experience the beauty of winter. Two volunteers operate each Pulk: one volunteer stays in front to pull, and the other remains in the back maintaining balance and direction. If a participant is able, they can contribute by helping to push the sleigh along using shortened ski poles.
Shoes
Our adaptive snowshoeing activities include a variety of styles and sizes of snowshoes to ensure participants are fitted comfortably in proper snowshoes. For increased balance and stability, CRIS has a wide selection of trekking poles outfitted with baskets at the end to help improve mobility through the snow.